Mobile Access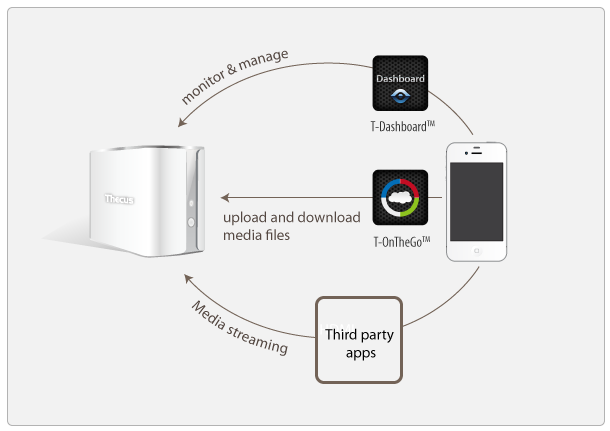 We're a mobile society, and our NAS solutions are keeping up! Incorporated into the Thecus® NAS is support for Thecus's® T-OnTheGo™ smartphone app. Now supporting both iOS and Android, this NAS management software enables users to access, copy, stream, and edit any data between their NAS and mobile device. Your own personal cloud, from anywhere with internet access.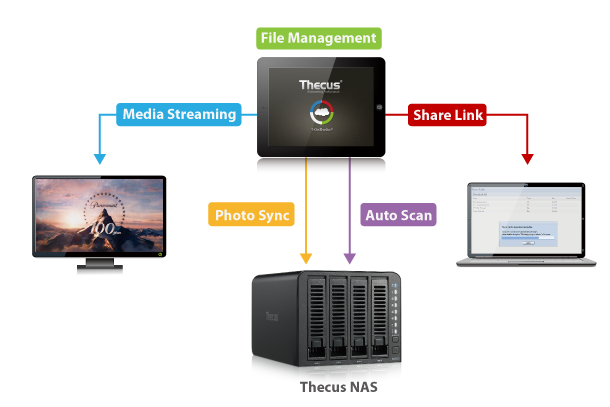 Thecus® Dashboard is a free-to-download robust monitoring application for Thecus® NAS devices. Once downloaded from the Apple App Store, users can easily discover and log into their Thecus® NAS using their iPhone. Once logged in, users have access to an array of device and service status information. Information such as firmware version, uptime, CPU loading, and even fan status can be displayed through Thecus® Dashboard. As mentioned, users can confirm the status of the various services currently running on their NAS, including FTP status, network file server status, Nsync status, uPnP status, and more.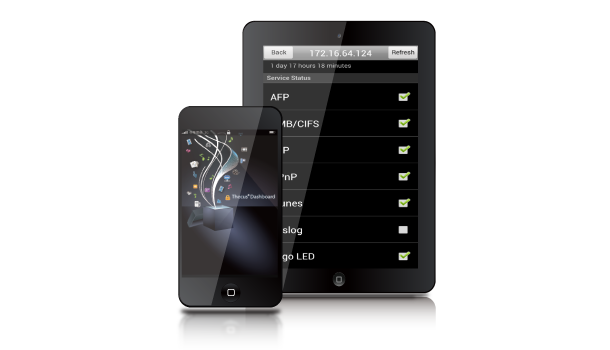 Need access to your data while on the go? Your Android or Apple mobile device may already be able to give you access and allow you to share your NAS files. Numerous mobile applications developed by third parties can help you gain access to your data via cloud services such as Dropbox.